MissMeowni - Cute Cats and their tantrrrums
I'm starting to think cats hate water because they don't want us to see how ugly they are under the fluffiness.
I will poop on efurrything you love.
You lied to me hoomin, there's no food here!
Can I adopt only the head?
He doesn't look ameowsed at all.
Jokes on u hoomin, I still look purrfect
I think I adopted Satan's child.
Keep smilin hoomin, I'll make your life miserable!
Oh my cat, is cold!
Dis is humiliating, I will never furrget…
Dis is actually purretty relaxing
What kind of purrito is this?
I'll do it meself, you always furrget to clean my ears.
I can't swims, help!
What sorcery is dis?!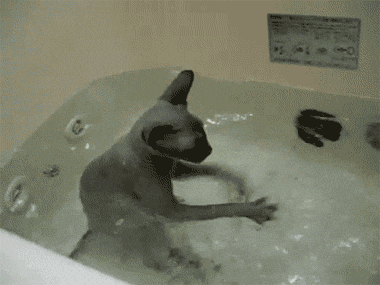 Comments